On Sunday Russel M. Nelson gave a CES devotional titled "Youth of the Nobel Birthright: What Will You Choose?" This talk addressed so many of the questions and concerns that I have been having in my life right now.
Lately I have been concerned about what I am going to do with my life when I return home from my mission. I will be just about ready to apply to nursing school when I get home, but I have been wondering lately if that is really what I want to do. I feel that if I get my BSN I will still feel like I need to further my education as far as I can. I think that it would be best if I just push it as far as I can to begin with so that I dont have to go back to school later. I have also considered changing my major to Chemistry multiple times. So now I am considering going to pharmacy school and getting my PhD as a pharmacist. I would still want to work in pediatrics at a hospital, but I think it might be the best of both worlds for me. I will complete as much education as I can and get to do what I love work with the patients and do Chemistry. The first thing Elder Nelson talked about on Sunday happened to be "What will you choose to increase in learning?" He said " For us as Latter-day Saints, getting an education is not just a privilege; it is a religous responsibility." He also said something about this that I felt was meant for me... he said
"Education is the difference between wishing you could help other people and being able to help them."
I think this is the answer to my questions, so change of plans and pharmacy school here I come. Even though I will be thirty when I finish I think it is a decision I will never regret.
The next thing that reached me, but was kind of along the same lines was "Will you establish priorites to help make choices in life?" He said "In your pursuit of knowlege, know that the very most important truth you can learn comes from the Lord...Above everything else you are seeking to learn, seek to know God, your Heavenly Father, and His Son, Jesus Christ. Come to know them and love them. Choose eternal life as your highest priority and notice how other choices fall into place." This made me feel even better in my desire to serve a mission. With the stress of knowing how long I am going to be in school now taking an extra two years for a mission is starting to scare me a little bit. But after hearing this talk I know that I will be better for it. I might as well take this chance to grow closer to my Heavenly Father and Savior while I have this marvelous opportunity. Whether or not I finish my education when I am 28 or 30 either way I will still be 28 or 30. In the long run I think a mission is going to be one of the most bennificial choices that I make in my life.
The next thing that he talked about addressed yet another one of my concerns. I have been associating with someone in my life who does not belong to the church which is fine but he also doesnt believe in God at all and doesnt like the church. He never really says much to me about it but I see his facebook posts and I know how he feels. I feel like he is a good person despite this and that if I could get him to accept the gospel he would do great things. I have prayed a lot about it and in Elder Nelson's talk I finally got my answer... "As you move along in life's journey, you will also become acquainted with people who do not believe in God, many of them have not yet found divine truth and don't know where to look for it. But you youth of the noble birthright are coming to their rescue. In great numbers, you are rallying to the call of God's prophet for more missionaries. ...As you mingle with nonbelievers, be aware that there may be a few that will not have your best interest at heart. As soon as you discern that, flee from them quickly and permanently."
The next thing he said was the pep talk that I needed. I have been a little blue lately, Satan has been working so hard to distract me from my goals right now. When I decided to serve a mission I did not even consider how upset Satan would be about it. He is working harder on me now than he ever has before. In Elder Nelson's talk he said... "Each day on earth is an opportunity to take the time to prepare for the interview all will have with the Svior on Judgment Day. As you choose to live on the Lord's side, you are never alone. God has given you access to his help while you move along mortality's perilous pathway. As you diligently, earnestly pour your heart out to Him in daily prayer, he will send his angles to help you. You youth of the noble birthright know that God is your Father, He loves you. He wants you to be happy. Put your trust in Him."
Lastly I have officially scheduled the date at the temple in which I will take out my endowments. In just a few weeks I will take out covenents with the Lord which will change my life. "Maintain your focus on His holy temple. Be worthy to recieve your endowment and sealing ordinances. Remain faithful to those covenants and return frequently to the temple. Remember, your loftiest goal is to gain the greatest of all the blessings of God, that of eternal life. Ordinances of the temple are essential to that blessing. You are His lawful heirs, here to be tried and tested. You may choose to be a light to the worl, to help save God's children, to have joy, and ultimately earn the blessing of eternal life."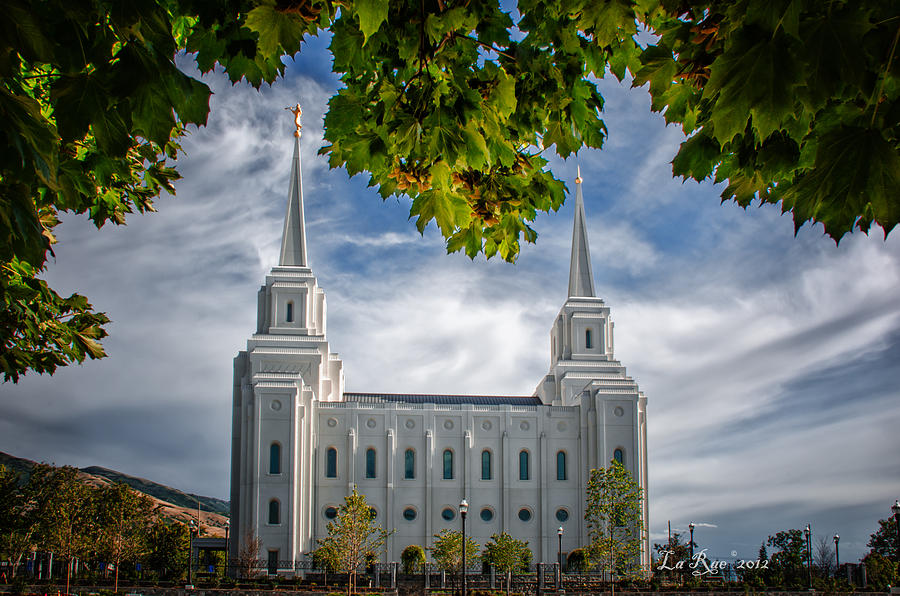 I am so blessed to belong to this church which is led by inspired men. God hears us and answers our prayers, oft time through his Prophet and Apostles. I love this gospel!